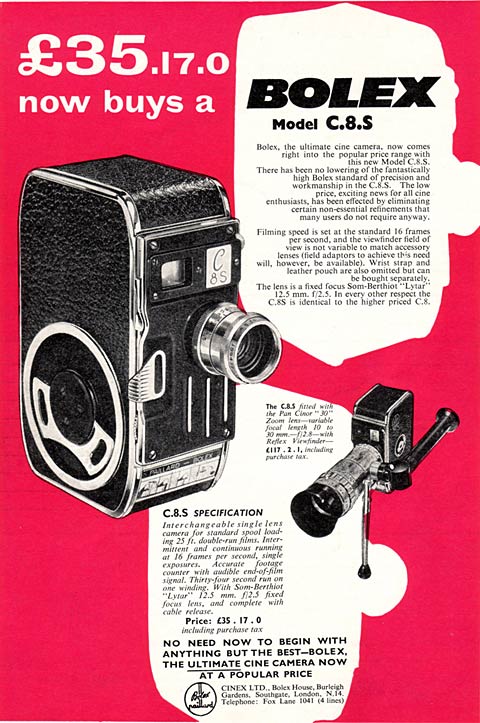 6 1/2" x 10", full page ad. London: Cinex Ltd. (1958).
This ad from 1958 comes to us courtesy of J. Exley, an avid Bolex collector from the UK. This is an advertisement from Cinex Ltd., the UK distributor for Bolex cameras. The newly introduced Bolex C8S is illustrated here with a SOM Berthiot Lytar 12.5mm lens at a price of £35. The smaller image shows the same camera with a Pan Cinor "30" zoom lens, priced at £117.
The first portion of text reads:
"Bolex, the ultimate cine camera, now comes right into the popular price range with this new Model C.8.S. There has been no lowering of the fantastically high Bolex standard of precision and workmanship in the C.8.S. The low price, exciting news for all cine enthusiasts, has been effected by eliminating certain non-essential refinements that many users do not require anyway."